My
Royal Envoy strategy guide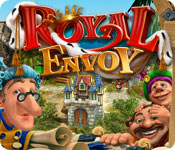 seems to be helping people, so I've decided to add more levels to it as I have the opportunity.
Today, I added

level 63

, the last level of the game. I'll probably continue working my way backward from there.

"What is this...Royal Envoy?" you may ask.


Read my review
to find out!